The Best Way to Read Research Papers with Others.
Review, annotate and discuss easily with your colleagues.
Focus on your research, not on file management.
Stop copying and emailing PDF files with untracked questions & comments.
Use Scholars to save time and streamline your research.

Keep your research together
Stop copying, emailing and moving PDFs. Keep all aspects of your research in one single place and never lose comments, questions and feedback again.

Review papers with confidence
Draw, highlight and leave comments directly on the paper while reviewing. Leave comments to discuss each annotation with others.

Collaborate with ease
Create a private reading room and invite your colleagues or turn it into a public reading room with participants with limited permissions.
Super simple setup, get started in seconds.
Built with intuitive design, Scholars requires nothing special on your end to work.
Start by creating a new reading room and uploading a paper you would like to review. You can set a room type and invite your colleagues to the room to review the paper together.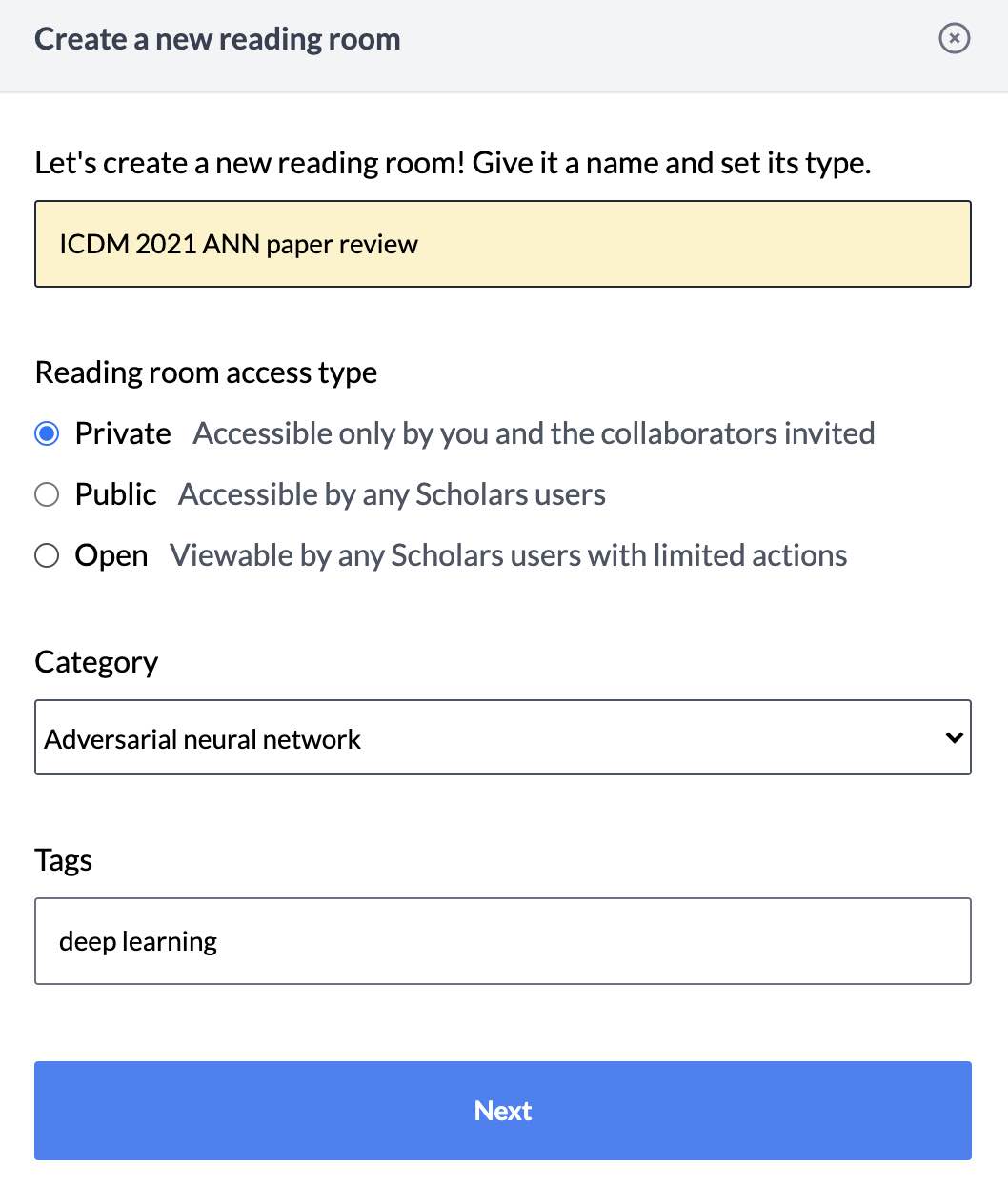 2
Annotate directly on the paper
Use the built-in tools to draw, highlight and comment on any part of the paper as you review. All of your annotations are saved within the reading room exactly where you make them, so you can come back later and find them easily.
3
Collaborate & discuss with others
Each annotation can be turned into a new thread of discussion. Ask questions to your colleagues, link to other papers to show related articles and collaborate easily.
Scholars will notify you when any new activities are added to your reading room.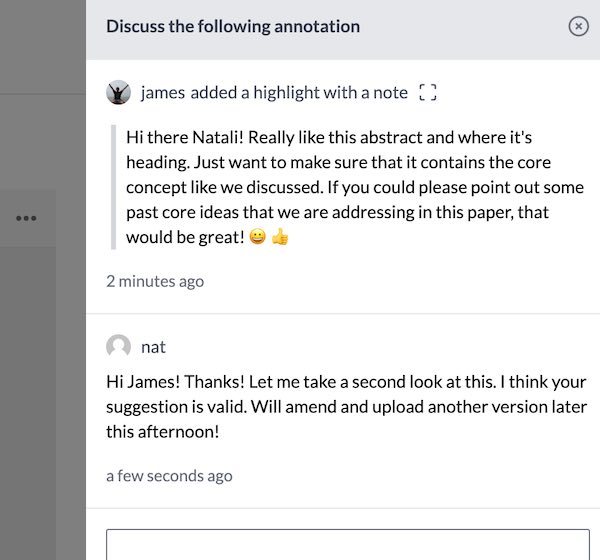 Awesome feedback from our early adopters
Super sleek tool! I read lots of papers with my friends at college and this will help us put our thoughts together!
Nathan Tesson
I read lots of papers for my research and they are usually scattered on my computer, DropBox, Google Drive etc. Scholars helped me organize everything into one single tidy place.
Nick Peterson
We have paper reading sessions at our company and we've been using Scholars as an asynchronous tool to collect our questions throughout the week - really helpful tool!
Dianne Webb
Super simple to use! It's my tool of choice for reviewing white papers together with my colleagues.
Laura Mill
Love Scholars and their support. They've been releasing new features weekly and bugs are almost immediately resolved - well done guys.
Sun Ni
I read science papers with a group of high school students and we've been super happy using Scholars.
Shanon Jacobs
It's absolutely free to get started.
We are currently in public beta during which our tool will be completely free.

Made with
❤️
from Sydney, Australia